FREMTIDEN ER FEMININ – ER DU?
Spillereglerne har ændret sig – Fremtiden er Feminin.
Det vil sige: den er ikke kun feminin, heldigvis, men den er mere feminin end den har været.
Og er også nødt til at blive det, da den nuværende overvægt af "yang"- energi i verden, er ved at tippe os i afgrunden.
"Den fjerde industrielle revolution" kalder på langt mere yin-power, end vi har været vant til.  Og hvad betyder det så helt konkret?
Yin og Yang – som er de østlige termer for "feminin" og "maskulin" –  betegner ikke "kvinder" og "mænd", men de to grundessenser, alt består af.
Mit virke handler ikke om køn, men om at minde mennesker og virksomheder om den naturlov, de fleste mennesker, virksomheder og samfund ignorerer:
at "feminin" og "maskulin" energi er lige nødvendige for at skabe bedre resultater med færre omkostninger – ikke mindst på den lange bane.
Alternativet resulterer i lidelse, stress, overbelastning og udpining – eller frustration, handlingslammelse, kaos og tab.
Generelt fører yin/yang ubalance til et "enten-eller" i stedet for det "både-og", der er brug for nu.
Derfor har både mennesker og virksomheder vital interesse i at genskabe balancen mellem de to universelle grundsubstanser.
Hvordan dette praktiseres har jeg skrevet 7 bøger om, herunder Fremtiden er Feminin – 7 spilleregler i det 21. århundredes lederskab (Gyldendal Business).
Her på siden kan du finde masser af gratis inspiration og muligheder for at få hjælp til at implementere det nye lederskab,
så du ikke bare kan overleve i den nye virkelighed, men være en af dem, der medskaber fremtiden og får det bedste ud af den
– både derhjemme, på jobbet og i verden.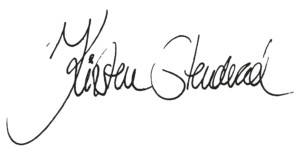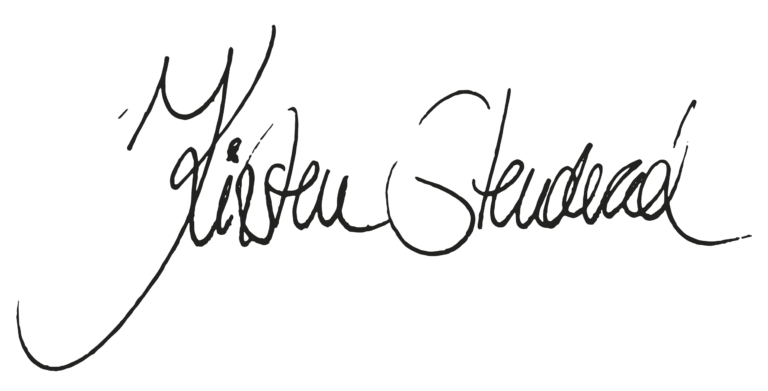 Kirsten Stendevad
Visionær frontløber,
Stifter & SHE-EO Illumina International
I TVIVL OM DET NYE LEDERSKAB
ER NOGET FOR DIG?
Se filmen om fremtidens lederskab her:
LAD MIG KLÆDE DIG PÅ TIL DET 21. ÅRHUNDREDES LEDERSKAB
De nye spilleregler gælder for os alle. Men vejen til at udfolde de ressourcer, der er brug for nu, er forskellig.
Jeg inviterer dig til at gå ind af den dør, du identificerer dig mest med.
Verden kommer ikke i balance, før kvinder genopdager den feminine kraft.
Vejen frem er hverken at lade sig maskulinisere eller feminisere, men derimod skabe flow via bevidst integration af yin og yang.
Jeg er specialist i at fremkalde denne balance hos kvinder, som jeg kalder feminint lederskab.
Besøg mit univers for kvinder.
OMTALT I DANMARKS FØRENDE MEDIER
BLIV INSPIRERET AF FRONTLØBERNE
Flere og flere spiller efter de nye regler.
Fordi det kan betale sig.
Mød nogle af frontløberne i blog-video- og podcasten eKSplore.
GØR SOM TUSINDVIS AF FRONTLØBERE
Illumina betyder "Oplys mig"
Tilmeld dig Illuminate Me nyhedsbrevet og modtag gratis:
Første kapitel af bogen "Fremtiden er feminin"
Summary af de 7 Spilleregler i det 21. århundredes Lederskab
Inspiration til dit eget lederskab, fra Kirsten og hendes internationale netværk af innovatører, rollemodeller og thoughtleaders
Tilmeld dig her:

Obs: Nul spam. Du kan til enhver tid afmelde dig med et enkelt klik
THE FUTURE IS FEMININE – ARE YOU?
The rules of the game have changed, both for people and businesses.
Want to know how?
The sign up for my newsletter to be kept in the loop.
YOU WILL RECEIVE:
First chapter of the Gyldendal Business book The future is Feminine
Executive summary of the 7 pillars of 21st Century Leadership that take people and businesses from Great to Extraordinary
Ongoing interviews, podcasts and webcasts with inspiring international front runners
PS: Rest assured: Your email is safe with us, and will never be sold. It is only used to update you with good news and you can unsubscribe at any time.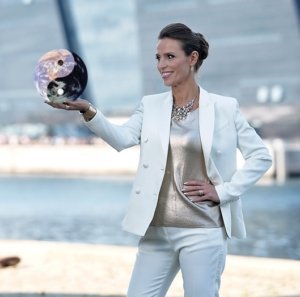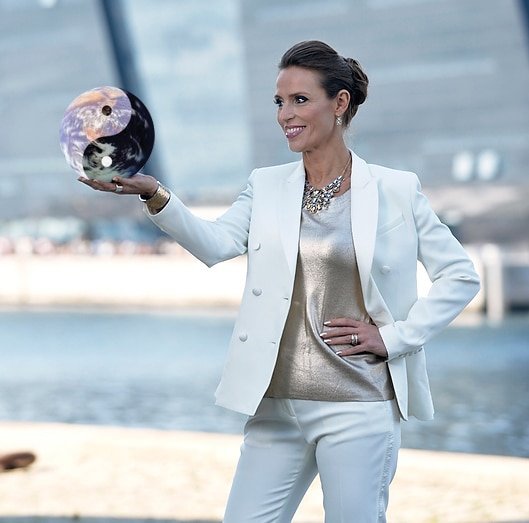 THE FUTURE IS FEMININ ARE YOU?
The rules of play have changed, both for people and businesses.
Want to know how?
So download my free guide.
YOU RECEIVE

– The first chapter of the future is Feminine
– Executive summary of the 7 league rules in the 21st century leadership
– Video with Carsten Stendevad, former CEO ATP, about his management philosophy
– Paneldebat with trendsetting role models of leadership in the 21st century